D8 now D9 turned 9 on the 12th. I couldn't be more proud of my sweet girl. She is such a tender kindhearted young lady. We shared cake and ice-cream with family on Friday. She had a few girls overnight on Saturday. We went to the show and pizza. Everyone was on their best behavior and the movie, Game Plan ~ with Dwayne
The Rock
Johnson was pleasantly mediocre.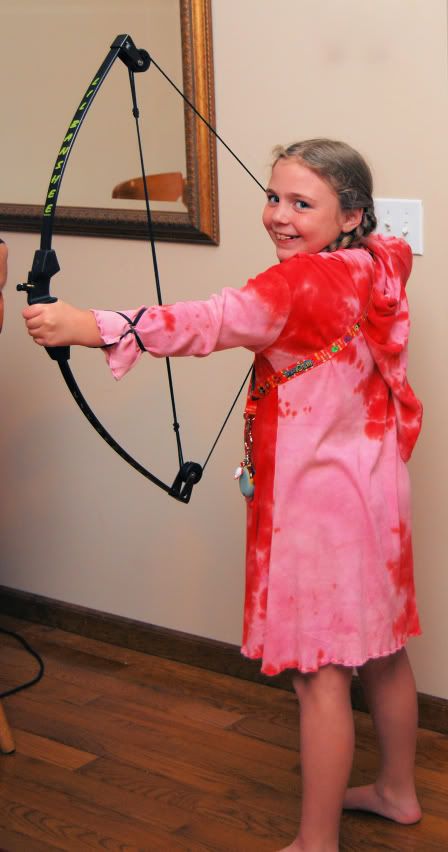 D9 with her new bow from me and Ken.
Yesterday was simply gorgeous so we took a quick trip to the Orchard. I bought a delicious peck of Honeycrisp apples...mmmmm....they are my favorites. We also picked out a bunch of pumpkins.
D9 was the official pumpkin lifter.
Jedi and Butch race to grab the pumpkin cart.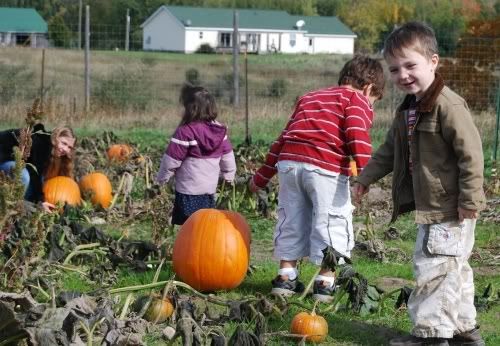 Jedi finds the perfect pumpkin for Baby
and supervises the loading of pumpkins
Butch muscles the cart back to the truck. We had a great time! If I get all my work done tonight we will carve one and toast some seeds to enjoy while watching Heroes. I hope everybody is enjoying this delicious fall season.