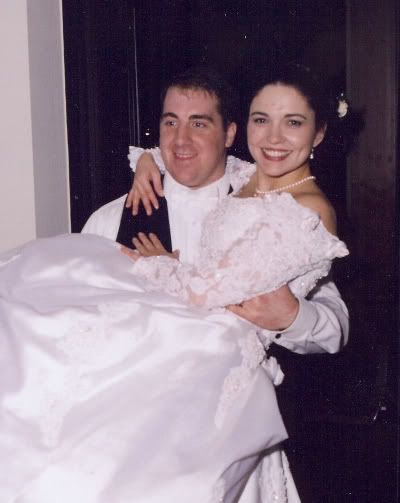 It's hard to believe Ken and I are celebrating our 11 year anniversary today...Nov. 2. Ken brought me some sweet flowers after work. We are having a night out tomorrow...good food, a view of Lake Huron and the Mackinaw Bridge and good company. My mom is having the kids overnight for us...thanks Mom!
I bought Ken a PSP for a gift. He wanted one to watch movies etc while hunting in his tree stand. I bought the super cool Darth Vader edition...well around 1 a.m. I went in my sewing room to grab something I needed for the present I'm working on for Baby and this is what I find...
Jedi has stolen away with it and figured out the controls...here he is saying, "just one more webel Mom...just one more webel." I thought he was saying rebel but it was Level. And here I thought the kids were all tucked away snug as bugs in bed. His eyes were little burned out holes...sheesh, what a great mom I am! NOT!
Soooo, the psp will be put on a super high shelf away from Jedi and I will be doing bedtime routine when Ken is super tired himself.