Okay, I'm embarrassed to admit that at 35 I haven't made bread from scratch...ever. I can hear all your shocked guffaws. It's true, I'm intimidated by homemade bread. I break out in a sweat thinking about yeast. Loral can whip out 12 loaves while watching t.v. and teaching school. mmmm...yummy. She's awesome.
Well, d9 and I decided to remedy the situation tonight. Yeast doesn't make me nearly so twitchy when my 9 yr old is in charge of it. I can always blame it on her if the bread is bad.
Here d9 is commenting on the stinkiness of yeast...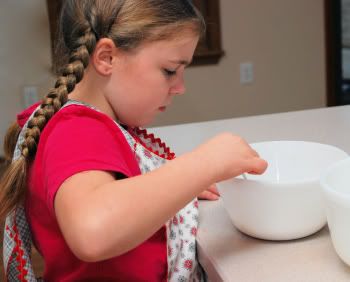 stir, stir, stir..."what,another cup of flour???"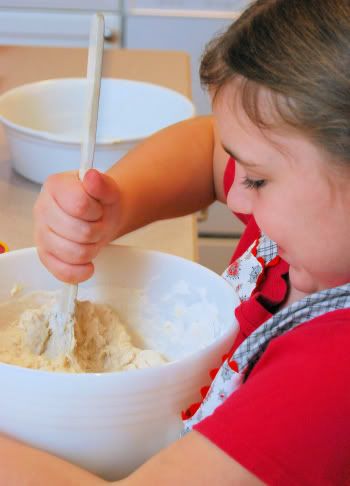 knead, knead, knead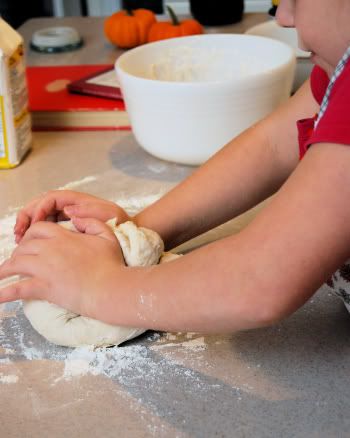 bake...make sure to turn on the fans and open the windows to avoid setting off smoke detectors!
no time to wait for the butter to soften!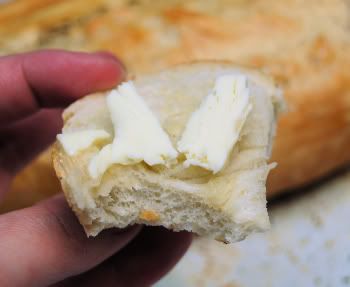 D9 and I had such a great time making bread. We are going to try to do it at least once a week. We used this
french bread recipe
from Breadworld. Ken was so impressed with us gals. He's taking half a loaf to work to eat with leftover broccoli soup which I also made from scratch. Thanks
Krista
for that recipe!