I love having the freedom to not have a "perfect" tree. The ornaments on our tree are clumped together, backwards and hanging precariously. The kids decorate most of the tree. I figure I'll have plenty of time to hang every ornament "just so" when they're gone at college.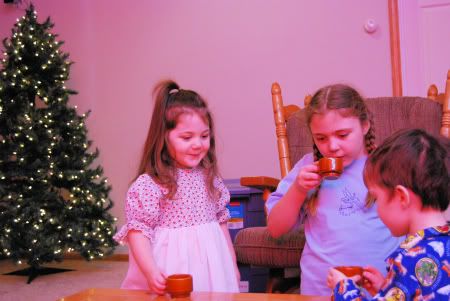 The kids prepare to decorate by fortifying themselves with eggnog. (no rum)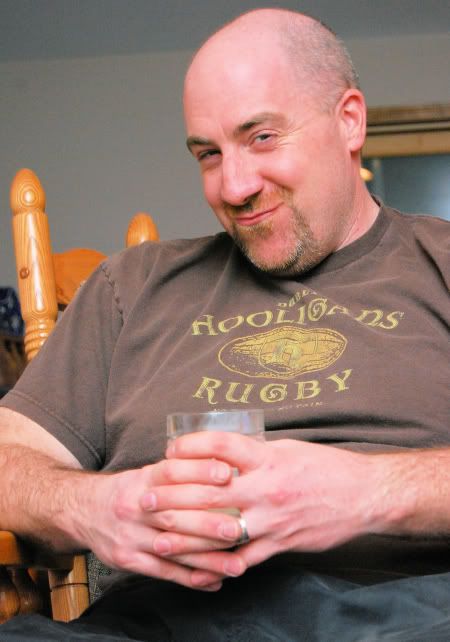 Ken says, "how you doin' ?" after his rummed eggnog.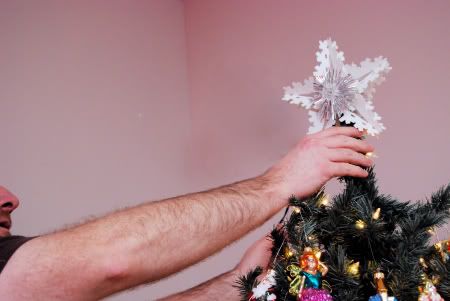 Ken hangs the star.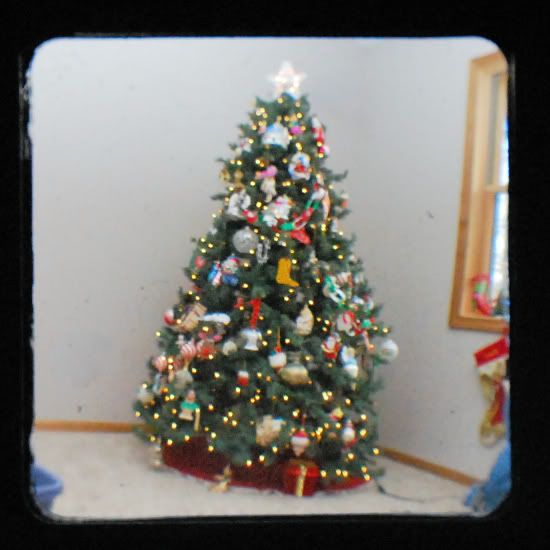 voila!
Some of my favorite ornaments...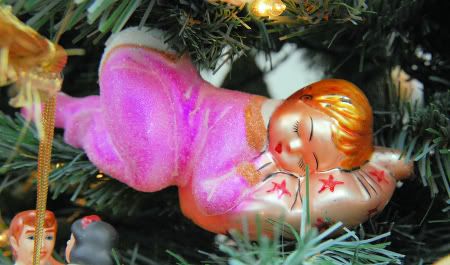 My first Radko ornament. My mom gave it to me for D9's first Christmas. I was so sad when it was damaged in a flood. I have been searching for a replacement but no luck.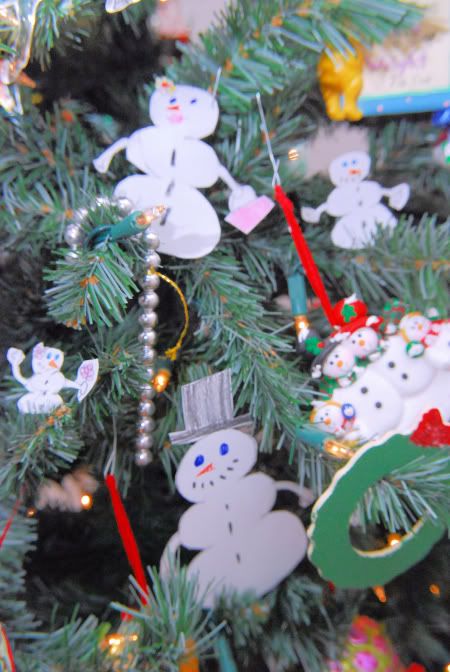 D9 made a little snowman family to represent us.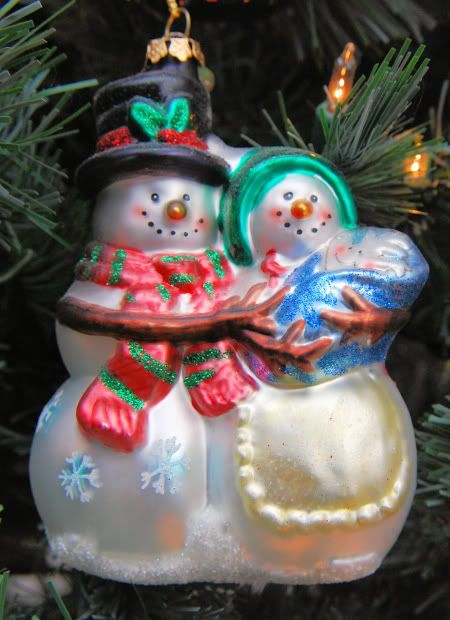 We got this ornament the year we brought Baby home (Nov 04) Mama and Pappa snowman holding their snowflake baby.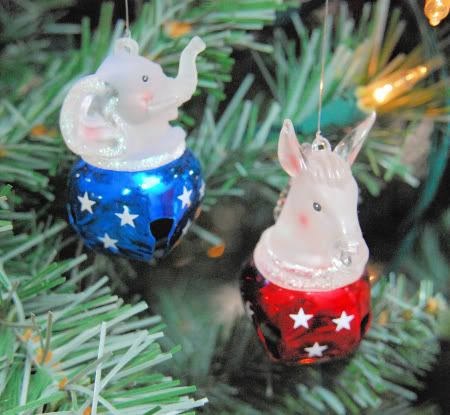 My mom gave me and Ken these two. Yep, I'm a Dem and he's a Rep.
I have a busy day planned. Ken wants a Christmas vest to wear to his work party. He's requested inside pockets to store his cigars. (eye roll) Do any of you sewing ladies have dh's who have alot more confidence in your sewing abilities than you do? I swear not a year goes by that Ken doesn't ask me to make him a suit. A SUIT! I've tried explaining that I would have to go to tailoring school to do something of that magnitude. Although I would love to attend a
Martha Pullen sewing retreat
someday...sigh. I also need to get busy on my dress for the party next weekend. Not to mention all the xmas eve jammies I need to make up. Enjoy your Sunday!